Scrubbaloe Caine
from Vancouver BC
Label:
Dynaflex Records-RCA
Broken Up
- Confirmed:
Dec. 29, 2020 (Archived)
Credit Alan Dunbrook
Left to right bottom: Paul Dean (Streetheart, Loverboy), Jim Kale (The Guess Who), RCA guy (can't remember his name just now), Billy McBeth (Nocturnals, Canada) and Jim Harmata. Top: Henry Small (Prism, Small Wonder, Burton Cummings Band) and Al Forman.
No audio samples have been linked to this profile.
Videos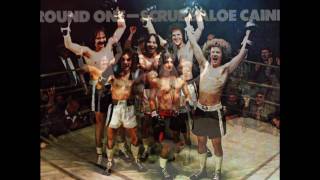 Posted: Dec. 29, 2020
Filmed: Jan. 1, 1973
Status:
Broken Up
- Last confirmed Dec. 29, 2020